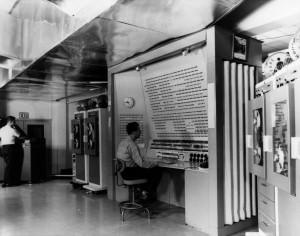 This is a throwback post I published in early 2005 about blogging.  It was fun to dig it up and see how it's holding up.  Pretty well, I think!
It felt a little like 1995. But instead of textual websites on our just-installed Mosaic browser we're watching large scale social change. No longer held back with basic technical issues such as screechy 14.4 modems and dropped connections, we are free to pick up our keyboards and start blogging. But should we, as businesses, get involved?
This isn't an article about how to build a blog. In the time it takes to read this article, you can learn the format of a blog by following a few links. To those who haven't already read about them, blogs are like linked public journals with their own etiquette, culture, and, yes, power.
But don't get too attached to the mechanics. Formats will come and go, bubbles will burst, and so on…but the concept of "accessible democratic publishing" is here to stay. What I see is a collision of important trends, and at the core are welleducated, self-directed and web savvy customers. This is why it affects you.
First we can start with the obvious trend: a steady increase in the numbers of consumers using the web to get information. Almost 70% use the web for product and service research, and 55% read blogs, which means blog-influence on the buying public is a very real issue. This is especially true now that the search engines are indexing blogs mixed with regular websites and competing for the attention of your customers.
This is important. It's generally estimated that 80% of all web traffic comes from search engines, so if a powerful (well-linked) blog has something to say about your firm, they can easily out-rank your website in Google. If they manage to shift you down a spot, you can kiss as much as 50% of your traffic goodbye. If it's all good news, you win, as they'll probably link to you anyhow. If not, well, you get the point.
Related to this, the new, in-your-face "ratings" built into sites such as Yahoo! Local [ed: this was written in 2005] often represent a potential customer's first impression despite the small number of people providing the feedback.
A third trend is the growth of loose social networks. In Chains, Frigyes Karinthy wrote about how any two people on earth are connected by no more than five intermediaries. But these connections have been inefficient, bound by the friction of the interactions. The Internet is frictionless, and nobody is control. New blog posts flash across the RSS readers of people in the network like stock prices in a Merrill Lynch office, and the news is spread.
While social networks mature, traditional advertising's effectiveness fades. Between September 2002 and June 2004, for example, consumer attitudes toward advertising nosedived: 40% fewer agree that it's a good way to learn about products or services, 59% fewer say they buy products because of their ads, and 49% fewer find ads enjoyable. Anti-advertising efforts collectively slammed the door on many mechanisms. 57% of consumers registered for the Do Not Call list, 20% use spam and online ad blockers, and the 43% are interested in using DVRs to skip ads on their TV.