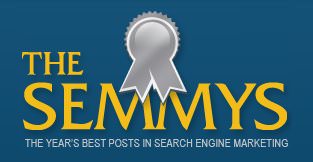 I was thrilled today to learn that, among terrific competition, I walked away with the SEMMY award for Local SEO.  The article was written to help businesses wanting to be listed in Google Local/Maps and also adhere to Google's new rules about business listings.
Thanks to everyone who voted, to Matt McGee, Brad Geddes, Michael Jensen and Jennifer Laycock for the judging and to David Mihm for handling the nitty gritty of the site itself.
If you're a business looking to get the best of Local Search, you should carefully read every one of these articles, print them out, and read them again.