During economic downtimes, such as recessions and the recent pandemic, many companies dial back their Google Ads, Linkedin Ads and Microsoft Ads spends. I think that many are panic-reducing PPC accounts when they shouldn't, but I understand the need to do "something." I think much of this is due to a lack of good Analytics to support decision making on marketing spend, but that's another post..

One thing does become even clearer at times like this. Those who under-emphasize SEO tend to suffer disproportionately when required to reel in their paid media spend. Competitors with the support of strong organic traffic are able to come out in better shape – perhaps maintaining their high-ROAS paid spend funded by the organic traffic's revenue results.
It's no secret that we plea with prospects and clients to understand SEO and make "real" SEO a big priority with their site – organic should represent at minimum of 60% of your website's traffic and a sizable chunk of that should be unbranded "discovery" traffic. Most agree conceptually, but when we explain the amount of work and time which is required, many retreat under the protective shield that paid media provides. There's pressure for instant results. When PPC is delivering great traffic the mis-proportion of weighting between direct, referral, organic and paid media often gets pushed to the bottom of the agenda.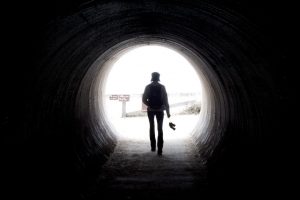 It's a Good Time to Reflect on Your Firm's SEO Potential
This economic crisis, like those in the past, will pass. But while it's here, reflect on your SEO investment, attitude and current ranking opportunity costs. SEO will never be easy but with a good plan of action, with priorities and commitment, you can grow a corporate asset that is both resilient and profitable.
The COVID-19 pandemic and past economic downturns have provided great examples of how well-designed SEO investment provides insurance against economic ups and downs. My network of agency owners are posting screenshots about strong organic e-commerce performance driven by the social distancing behaviors among those clients who have invested in SEO over time.
So if you're considering an unecessary website redesign, tradeshow or other expensive-but-questionable marketing expenses in the near future – consider pivoting towards SEO – you'll be glad you did – even without a crisis.

If you're not sure where to begin, but don't want a sales pitch – you can contact us anytime for Q&A. We will be happy to point you in the right direction for your industry.