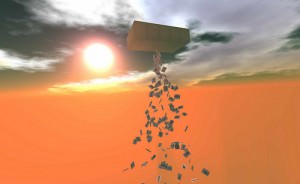 Where's your share-worthy web content come from?  Take a look around your company… busy people, lots of jobs, already overloaded.  But they are the ones who must do the work.
To say you cannot get involved in producing good content is your right… but don't expect to compete well online with modern search engines.  If you're in a national competitive landscape you'll have an especially tough time.     The SEO guy doesn't have any secret shortcuts.  Links and Social Shares are everything – and people don't link to or share most brochure content.
So the place to start is to take small steps and avoid mistakes.  That precious content you've created needs to be given the best possible chance to succeed.
Where should you share it?
Will your website do a good job of presenting it to Google, and to humans?
Who is likely to link to it?    To share it?
How do you measure this?   To make sure links stay alive?
How do you plan the second bit of content?  The third?  The 100th?
What will give you authority you can leverage to compete?  What will not?
What is a waste of time?  What is old advice?
Every single client is different.  But helping you through this mess is what I do.
photo used under creative commons license by Torley on Flickr.