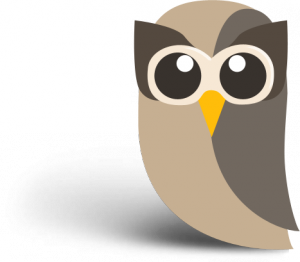 As you know, search engines (especially Google and Bing) are taking Social Rank into account more than ever.  Those who take the time to share awesome content and build up a reputation will have an ever-increasing influence over the SERPs in the coming years.  So it pays dividends to tilt the social sharing benefit in your favor.  Taking the time to collect, sort, and schedule your best content shares may be a great first step.
Chunking..
If you're like most of my clients, you share content online as you see it.  If a cool piece of content comes your way – you click "share" and move on with your day.
This session-oriented approach can inadvertently over-cluster our sharing – your stuff comes over as "chunks", monopolizing Facebook, Twitter and LinkedIN walls.   Even if people don't get annoyed, you are almost certainly reducing the chances that people will pay attention to each post.  Imagine a Corvette Show  If you saw a beautiful ZR-1 in the Mall parking lot, you'd stop and have a look.. but at a show – you might miss it.
Taking the time to spread things out makes more sense to me.
When's The Best Time to Share?
Time plays a part also…it's not always the best time to share the content, as the window for re-shares and re-tweets decays rapidly Studies show that 54% of companies block Facebook at the office, severely limiting your audience during the work week.  For different Social Networks, there are "best times" to share content (which will vary by audience, you'll need to figure this out on your own)  and you can improve the power of your influence by paying attention to that data.
There are tools to help figure out when.  One cool little tool is whentotweet.com, which can help you figure out the best time to fire out Twitter shares.  You can figure out an influencer in your audience and see when their audience is most active.
But whatever tool or methodology you use to figure out the best time to share, you need a way to look at your planned sharing as a strategy, and to automated the tedious, synchronous portions of it.
You need a way to look at your planned sharing as a strategy, and deploy simple tools to execute on it.
Other ideas include:
Scheduling Tweets or Posts before you speak at a conference.
Scheduling #hashtag posts for events to reach a special audience (please don't spam events, only use this with content of real value.)
Scheduling posts leading up to a contest or other promotion.
Repeating Great Content Posts

There is nothing wrong with repeating the same content in your strategy.   By planning ahead and deploying tools to help, you can be sure that you're not over-repeating and also stagger between different social networks where you may have a large overlap of followers.   How often you repeat is up to you, but I would never send the same content out within a week.  What you'll find is an entirely new set of users will re-share your content, and the accumulated reputation boost over time can be significant.  While a single post may get 12-15 re-shares, repeating it over a three week period can score you 30 or more!
Roll-Your-Own, A Simple First Step with Hootsuite's Bulk Scheduling Feature

I recommend popping open a Google Spreadsheets (shared/collaborated with your team) when you are doing your content collection, using the Hootsuite Bulk Scheduling CSV column layout, and populate your planned shares as you go along – rather than posting them as you find them.   Then, once the team has sorted and scheduled, import that into Hootsuite for pushing out. Sharing this spreadsheet with your team will let everyone add to the collection easily.  This gives you a chance to "spread out" your shares and look at the sequence from above, the frequency, and to get rid of those posts that seemed good at the time, but on second look are pretty lame!   This meta view will also sometimes give you ideas for blog posts (I've found.)
Steps:
Sign up for Hootsuite.
Review their CSV format for bulk importing.
Set up a Google Spreadsheet that follows this format.
Share the Google Spreadsheet with your team (if applicable.)
Schedule an interval for reviewing the proposed shared content.
Using the clipboard to copy a post from one network to the other.
Spread the posts times through your best time window.
Import the posts into Hootsuite.
Spot check the pending posts in Hootsuite.
For the content you own, review the performance by correlating the post times and analytics results.
How'd It Work?  What's Our Plan for Next Month?
Finally, with a systematic method in place, you can go back and review the results for your own content, at least.  Since you know when the posts were sent, it's easy to take a look at your web analytics or Facebook Page Insights to see what effect each post had.  This can form the cornerstone of a "best day and time" guideline for your particular vertical.    There are much more powerful SaaS solutions to do this same thing – but what I'm suggesting can be accomplished on a small budget as a first step.  If you find great benefit in the program, you may want to scale up to a more sophisticated approach.