In the past few months' time I've spent more than my usual amount of time watching others surf the web. I am always astonished by how poor people are at knowing where to type searches, or web addresses, or login information. When I ask someone to go to a website, there is genuine confusion about where or how. It's no surprise to me that a thriving sub-economy exists based on navigational searches – which I define loosely as "typing a web site URL into a search box because you want to visit it."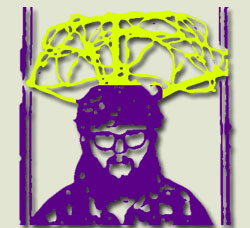 Most of the time it's user issues that causes navigational searches IMO:
The toolbars have been dragged out of whack.
I don't even think about, I just type.
Ambiguity between "search", "find", and "address bar" in browsers such as IE7.
Alcohol or Drugs, Senility, or perhaps Loud Children.
Some people have real reasons for it. Here are a few:
I don't have to worry as much about typos.
I sometimes want to look at the cache
I get a quick glance at other sites referring to it (talk about ad-hoc reputation management!)
I'm a rebel, damnit, and you ain't gonna change me.
A terrific article on navigational searches prompted me to begin a list of good resources on this matter. I also found this terrific write up by Jeremy Crane over at compete's blog. It was also eye-opening.
His report points out, among other things that
Navigational searches are difficult for search engines to monetize. They still use the SE's resources however, and create havoc for statistics.
27-29% of Yahoo and MSN/Live's search queries are navigational. OMG.
14% of Google's are.
It's speculation, but I think Bob Warfield hits the nail on the head about why Google is probably getting so much less. It makes sense to me: 'default search engines' set to other engines. Combine the defaultness of lazy users who leave search engines the way they are and the type-in laziness that occurs in navigational searches and you have sloppy browsing gone amuck. I don't think this combination manifests itself with Google that much. To his point, yahoo and LiveSearch aggressively compete to be the default engine on computers and participate in "covert" switches during software installs. Google has done a little of this, too.
What about AOL Home Page Users?
It's been a little while, but more interesting data came up last Summer when AOL released over 2GB of search data to the general public. Almost 30% of the queries where "next page" wasn't used was for URLs. That's 1/3 folks, so AOL, at least in 2006, was running high on the dorktard searching too.
Amusingly AOL users were suspect again as Charles Arthir of the Guardian wrote (Aug 31,'06)
The data also reveal the problems some users still have with search engines – such as the words "search terms" which appear in the search box in light text. Some people, apparently, click the search button at once. "That's where we got all the useless clicks for the term 'search terms' when we ran Adwords. I'd love to see how many of the 20 million searches were for 'Type AOL Keywords Or Search Terms Here'," said Dan Thies of seoresearchlabs.com.
Consistently, the top search terms listed at Clickz are navigational. October's data again shows millions of searches (in the search box) for www.paypal.com, www.mapquest.com, and other web addresses.
Good News on the Typosquatting Front
The good news is things seem to be improving, at least on Google. Google Operating System noticed that there is new behavior for typos that are navigational in nature, all meant to cut down on typosquatting sites. If you're a FireFox user (please say you are,) a great new url-typo-fixer extension is available from Chris Finke that cuts out some of the tld typos and such. The key to Chris' extension is that it fixes the URL before you visit the site. Slick!