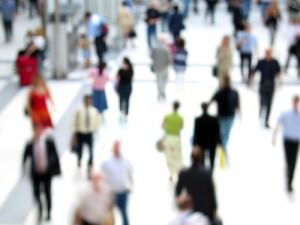 Eric Karjaluoto, and dozens of commenters, have once again raised the very real issue of designer spec work on his blog.   I thought about the issue again when I read that Tim Ferriss had chosen to go this way for his book cover. Eric's post is a well articulated but well-worn argument about the devaluing of design work through design contests for "exposure" and I agree with most of it – but what I am bothered by is the lack of a coherent response by professional designers other than "don't participate." I think more is required.
Spec Work has been around for a long time, but exploded with the introduction of contest sites, like 99designs and crowdspring. The web and its frictionless, geographically-agnostic processes remove all barriers to participation. Most arguments against the process center on designers doing work for free – hoping for an often small payoff of cash at the end, justified by a sometimes false economy of "great exposure." Spec work advocates say its a good way for designers to produce a portfolio and that we're just seeing a new type of internship or apprenticeship, while others say it can end a design career.
But is cheap design really the only reason businesses are flocking to these sites?  I'm not so sure.

I think that there are plenty of businesses out there ready to spend real money for good design. They are uncomfortable with contest sites, but also with the "all or nothing" experience of working with many agencies. If an agency experience goes poorly, the budget is often gone – and sometimes heads roll!  Simply stated, they need help in the process of finding and choosing a designer.
Shopping for Designers.
Where the contest sites shine is how they help the contest-holder FIND compatible (e.g. it feels right) design work in a simple, "spoon-feed" sort of way. If they see design work that looks like what they're envisioning, the comfort level climbs. Perusing existing design as a way to find someone is a bit like handrails in the design process – you have something to keep you from falling down in failure. The sites aren't perfect, but they are really good at helping businesses find and collect visually their ideas into a convenient package for review. (After all, these sites are motivated to make this process easy – it's their bread and butter.)
There Will Never Be a Search Engine for Designs that Don't Exist
This may make it seem like I'm omitting any type of "original" design process in favor of emulating existing portfolio work every time. It's true you can't make a search engine for work that doesn't exist – but you can create such a search engine that lets you search on styles of work. Designers usually have a recognizable, and marketable style – and it's not that hard for businesses to make a leap between what you see in the portfolio and what they have in mind. It is, at least an icebreaker. When we browse a site like Getty Images, and you find some stock photography you like, clicking on the rest of their portfolio almost always results in photography of the same style – and you can then feel confident of their ability to produce custom work in the same way. I think the same is possible with non-photographers, too.
Where's the Google of Design Search?
I've been searching for designers lately – and it's not easy.  Show me a site that lets me quickly find work in multiple professional designers' portfolios by style, application, results, etc. in a reasonable amount of time.  Where are the Google Image Labelers for design portfolios? Why are designers not bothering to tag, simplify and project their portfolios by common searches?  Why are they not optimizing them for search engines? Why are they not collaborating to link together their portfolios in the way that Etsy has done so well or like the AIGA design archive?
I think the reason many businesses participate in spec-work is the simplicity and effectiveness of the process itself …which is, ironically, a design problem!
If you search outside of the spec sites right now, what you'll see is:
Clumsy, page-by-page search tools that offer mediocre search abilities and present the designs, unsorted on paginated results pages.
Avant Garde designer websites which are difficult to browse quickly.
Under-optimized, under-tagged and under-categorized collections of work.
An inability to review portfolios in a meta-fashion – quickly moving from design firm to design firm to find compatible work.
I think many businesses would would be just as happy working with a talented, well-compensated designer if they could first reduce their level of fear of a budget-draining design disaster. I think an open-source approach with designers working together to create a global, uniform meta-portfolio approach may make a lot of sense.
Designers should attack this problem
This proposed idea would, like any open API, offer search, display, feed and collaboration functions. It should enable tagging, image labeling, and human connecting, matching, and commentary. It should allow designers to organize each others' work in relation to their own – forming a large web of design that can be browsed easily – visually – quickly. Perhaps an innovative interface should be invented that makes the search more natural than the "grid-on-screen" approach?