"I know you've spent a lot of time and energy on the site, but Google can't crawl it, and you'll have a hard time to rank competitively in the future."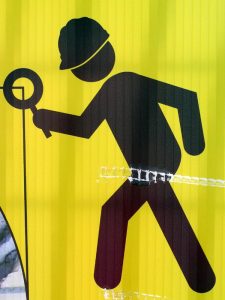 Cut to the SEO discovery meeting…Here we sit, looking at your website (the one you just spent a lot of time, energy, and money to develop) and I may have to tell you the site is broken.
"Broken" doesn't always mean page-not-found errors or web servers going down. Gorgeous, 100% uptime sites with the latest bells and whistles can be very much broken from a SEO perspective. The problems are woven into the "essence" of the site. All SEO work is compromised, as is traffic, for the lifetime of that website.
We're facing a tense moment of truth. How clients deal with this is telling, and predicts well how any SEO project is going to go. The designer and web developer has had free reign to make this without the hassle or friction of SEO, and we're forced to shine a light on this. 
It's about this time some designers; fearing for the health of their masterpiece, chime in. All we need to do is tweak the tags!  We can add a site map! … the client is now completely confused, and tension builds. The SEO effort is in jeopardy, and everyone's motivation to develop a relationship is reduced. The site is doomed to a quiet existence, fed only by the 15% of potential traffic that regular PPC injections can bring.
How can we avoid this? I have an idea…  let's add a form of permit sign-offs to new web design for SEO related considerations.
Our neighbor is doing renovations to their house, and I've noticed a stream of municipal vehicles coming by, presumably to issue permits for various phases of the job. Electrical has to sign off before plumbing, plumbing before drywall, and so on. Since each trade is trained in a specific discipline, a process of quality assurance is required by law to reduce the chances of a homeowner being faced with a costly re-engineering of any part of the project, possibly hidden under plaster and paint.
I think that all website development projects need SEO permits or check-ins where someone focused on this discipline can be made aware of what's happening.  It may be URL structure, HREFLANG issues, Canonicals, meta data, schema markup or any number of other infrastructure-level items that need considered early. 
With a little planning, we can avoid ripping out walls and ceilings, enjoying the bounty of a well indexed and beautiful web site.
image (CC) Attribution 2.0 Generic by Ruth Hartnup via Flickr