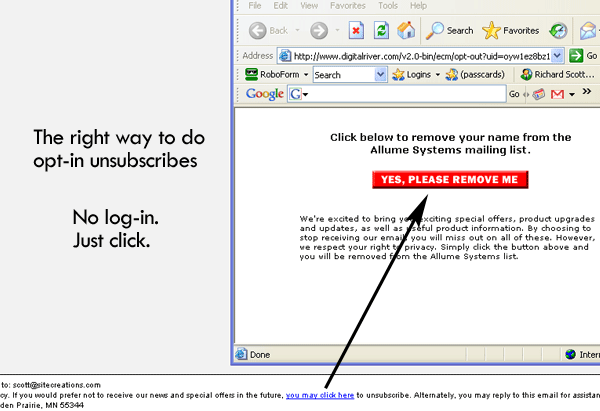 Allume System gets It – When you want off of an email list, you just want the he** off. Allume makes great software but I'm getting too much email. So I decided to unsubscribe from their announcements. To my delight, they didn't require me to do much.
They just gave me a button. Click. I'm off. Nice.
AND NOW…. The WRONG way, brought to you by DMXZone.com.
"If you plan to unsubscribe, we're going to punish you GOOD!!!!"
Log in.
Try to remember my password
Send myself a password reminder
Check my email again
Log in
Open my profile
Unsubscribe
Enter a number to verify I'm real