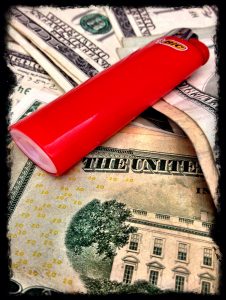 I do work with large B2B ($100M-$3B) and multi-location B2C clients and have optimized tons of Google Ads campaigns. More than 60% of the Google Ads accounts I am asked to review are wasting much of their budget when I first see them.  The waste is not always easy to see, often hiding behind Quality Scores, Mismanaged bids, or other esoteric paths.
Not only is the spend wasted, but their competition is happy to take the Search Impression Share from them. This is the hidden opportunity cost businesses rarely report on – perhaps because it's painful!  Cost of inaction, opportunity costs these are all inconvenient truths.
The requirement to make Google Ads viable is to optimize until 85–90% of the budget is going towards high-intent search phrases worthy of their ad spend, completely changing the ROAS – pushing to 6:1 or higher.  When you get high intent into the search terms report, you can finally work with a foundation for bidding and funnel development.   As the account reaches a stability point, you turn to Google Campaign Experiments to start to rachet things up in small pivots.
Here are the basic ways to reduce Google Ads / Adwords Budget Waste:
Intent-focused campaign structure, including theme-specific ad groups. Most campaigns have a horrible structure. I rarely get to re-use anything I find.
Retargeting campaigns designed around the long-sales-cycle of B2B purchases and their audiences. The search language will change as they progress, and the retargeting language needs to lead them.  Retargeting cookies should be in place for many networks, including LinkedIn, Bing and social media, not just Google.  Some may wish to use a combined platform, such as Perfect Audience, for this.
Initial keyword research (many tools, not just Google's) – some from existing search terms reports (if they are not a total waste) but I also use 4–5 other commercial tools, plenty of spreadsheet macros, Google SEarch Console and Google analytics data. Solid match type decisions need made at this time also.
Search Terms Reports-based negative keyword enhancements. I use the search terms reports to guide subsequent negative keyword activity. The resulting client negative keyword lists, when totalled, have 5000–6000 terms and require some care and feeding.
Tweak & test audience definitions.  What are the personal demographics of your audience targets?  Break off some of your campaigns and test different bid adjustments and exclusions.
Incorporate state of the art call tracking for all Google Ads generated calls, including dynamic numbers on landing pages.  Call Tracking Metrics is one such provider I think has really worked this out well.   Callrail is another.
Continuous ad group refinement / SKAGs (Single Keyword Ad Groups) and STAGs (Single Theme Ad Groups) – avoid overly relying on dynamic keyword insertion for ad writing.
Ad tournaments to establish the best structure, including site links, callouts and more
Use built-in Google Campaign Experiments/ad testing features as a low-disruption approach to testing hypothesis in a scientific way, while preserving momentum.
Use business data ad customizers where possible so you can tweak common messages without requiring ad re-review and ad stats reset.
Feedback from sales team / CRM about Google Ads-sourced lead intent. Are they good calls? What level is the intent? What should we enhance or suppress?
Lead Scoring – not all leads are created equally.  Listen to calls when possible.  The call center can be a major point of PPC failure.  Consider if wrong number calls for competitors are saleable or wasteful and bid accordingly.
Photo: Damian Gadal – use by Creative Commons Attribution 2.0 Generic