Scott Clark of BuzzMaven, Inc. has been granted the elite "Google Partner Specialist" status by the Mountain View, CA-based online marketing giant.  The program required completion of rigorous exams in Google's Search, Display, Mobile, Video and Shopping ad networks as well as demonstrated high levels of client historical performance.
Google considers the Specialist Partner status reserved for "the best of the best."
Google Adwords is the company's largest source of revenues, which totaled $74.5 billion in 2015.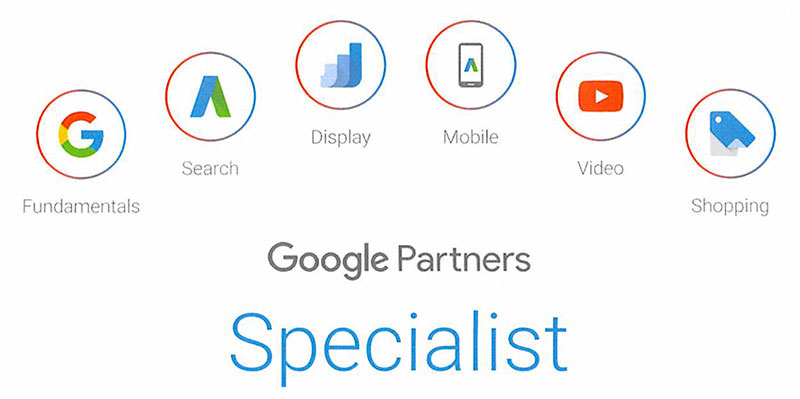 "I'm thrilled to work with teams at some of the best companies in the world with these systems," Clark said. "Digital marketing offers more opportunities than ever to engage with customers at the right moment in the buyer's journey and to gain information about how to improve campaigns in the future.  It's so far beyond just having a company website now – many of the things that were curious experiments a few years ago are now competitive requirements. Leaders among B2C and B2B markets are looking for the mix and approach appropriate to their markets so they won't leave revenue on the table or waste it making costly mistakes.  My role as a consultant would be to support their success with my experience and ongoing training in these types of programs."
Success in the Adwords Partner program requires proficiency in all of Google's main advertising programs, including:
Search Network –Creating, managing, measuring and optimizing search ad campaigns across the Search Network.
Display Network – Creating, managing, measuring and optimizing Display campaigns.
Mobile Ad Network – Implementation of mobile advertising campaign measurement and optimization.
Video Network – Video-based advertising, including; creating, managing, measuring and optimizing video advertising campaigns across YouTube and the web.
Shopping Ads – Ecommerce marketing, including; creating Google Merchant Center accounts and product data feeds, and developing and managing Shopping and Product campaigns.
Taken together, these networks offer companies "right-place, right-time" advertising options with unprecedented targeting and measurement while integrating into other online strategies such as SEO and Social Media Marketing.
Please make contact with Scott if your 2016/2017 online marketing program could use the guidance of a world-class expert!