Winners know when to quit.
To those of you who have not read Seth Godin's new book "The Dip"  I recommend that you immediately find a copy.
Godin explains the "dip" as a barrier between where we are and the rarefied territory of superstars who've made it across to reap the di proportionally rich rewards offered them. These folks have been faced with many options, most likely, and "quit" all but those they knew they could conquer. To maintain tangental, medocre projects that you aren't really leaning into is to suck the life from your ability to rise to the top.
In your web project, do you have parts that dead-end, with little chance of making you the best in your industry?
Are there areas you should focus on in hopes of reaching the other side of the dip, joining the elite players of your business?
Are you ready to sort those out, focus on the ones that matter and discard the rest?
If so, let's do it, systematically, and determine which are the real "dips" you're facing – and which are the cul-de-sacs. I'm going to be doing it, too.
One of the most prominent "dips" faced by my clients is the one encountered during testing. It's excruciating to wait for research or a/b split results. It's often unpleasant to learn that what your intuition told you about a products' opportunity doesn't bear out. This process is the dip. It's not easy, it's not fast. To quit within this period is to throw out the essence of "Finding the Sweet Spot." – all is lost.
To learn which opportunities are dead-ends and which are just dips to be crossed is a skill posessed only by the best.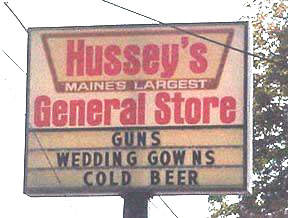 Which is the winning strategy?
Not only should my potential clients ask them these questions – but so should I. Each entrepreneur or company I encounter piles a new set of ideas and projects on the table – each with their own profiles, opportunities, closeness to the goal. And I also plot my business' interest in those goals, choosing clients as they choose me, based on what they lean into, and what they quit.
So, I am going to be isolating the cul-de-sacs in my business. There are parts that shouldn't be taking my time or energy. Others need more. I could be doing much more in Social Search Marketing if I wasn't dealing with certain technical hassles related to areas of my business that simply shouldn't exist. I am already listed in Seth's roster of quitters, and now … I'm doing some more of it.
What are the areas I want to be the best in the world? Where should I simply quit? Where am I providing "average" service, and where am I extraordinary? Lots of big questions that I think will push my firm ahead. Your ideas and suggestions are always appreciated.