I subscribed to a very interesting feed the other day. This feed is the "What's New on Yahoo" news. I watch items pop through there apparantly as Yahoo approves new directory entries. (at $299/pop) . It's somewhat representative of new sites, or at least sites willing to spend money on their marketing.
But, sadly many of these new businesses are poorly thought out. There is simply no market for the items at the price they're asking, they've not explored their niche well, and even if they did make it into Yahoo directory, the rest of their site is poorly optmized / structured for the search engines and usability.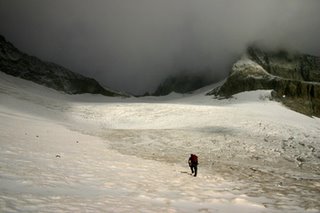 If some of these companies would just do a basic feasiblity reality check, they might be able to find a truly profitable niche. As it stands, site after site seems to want to sell snow to Eskimos at ridiculous prices.

I'm assuming that their logic goes something like this:
The web is huge and even 0.00001% would feed my family.
There are people who would buy anything
Nobody looks at price
Please consider web feasibility research prior to plunking your hard-earned money, time, and energy into a website. Some things work, some do not. The web is used by real, smart, and yes, "cheap" people. You must accept this. If you don't have something remarkable to sell, then you are not going to sell anything UNLESS you're willing to sell for less.