I don't care if you sell laxatives and paper towels – your customers are gamers.  And they're hard to reach by any other means.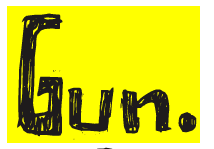 Down the hall from my offices resides Wes Keltner – who's started GUN – a Video Game Advertising Consultancy.   If you are thinking banners and billboards in race games – you are at least 3-4 years behind.  Give wes TEN MINUTES and you will never think of video game advertising the same way again.
Wes often hangs out in my office talking video games.  Most traditional in-game ads get a few percentage participation – these guys are talking many times that.
Video Game Ad Facts:
350 Million Gamers
40% Women
34 Years Old – Average Age
12 Years Playing on Average
67% of Households Play Video Games
(no: Wes didn't pay me or even know that I wrote this.)