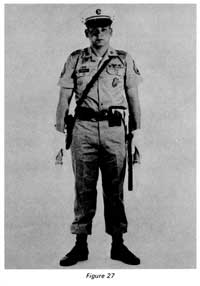 Go visit a few sites. When you enter those sites, do you know what in the heck they want you to do? Or is is a gray fog of intent – where they expect you to be so compelled by your experience that you start sending them checks. I've been guilty of it too. I'm getting better, and so are my clients' sites.
It's not always easy. You must get out of your box and look around at the general public. Why in the world do they care about your company? Why would they want to spend their hard-earned money and their rarified minutes of free time looking at your website?
You must write it down. It usually seems ridiculously simple once you do. If your website is meant to get customers to buy a widget, then you must ruthlessly remove steps and distractions to do just that. If you are looking to get leads for your law firm, you must precisely focus on moving the potential client through the path to submit their information. You can get details later… As long as you've qualified the lead, you're done. Get the info and do business.
None of this "they might want to do x while they're getting closer to your goal page" crap. You, as the website owner need to re-focus on the intent of your website. Ok, you know what, they must might want to learn more about your company as they move through your leads funnel. But is that going to cause them to move forward in the process? Until you get that lead, or that customer, everything you do on your website is costing money. This is especially true if you just entertained a pay-per-click visitor. Your sales funnel must be clean and shiny, like the inside of a polished titanium pipe.
Oh, and if your web consultant isn't giving you this kind of advice, fire them. Soft and fluffy web business consultants do nothing but create vapor-businesses that run at 1/10th of their potential. If your consultant doesn't push back on items like adding little notes in your checkout process or creating sparse landing pages, show them the door! If you don't have someone ready to tell it to you like it is, then you're cheating yourself and your business.
Scott
Troublemaker