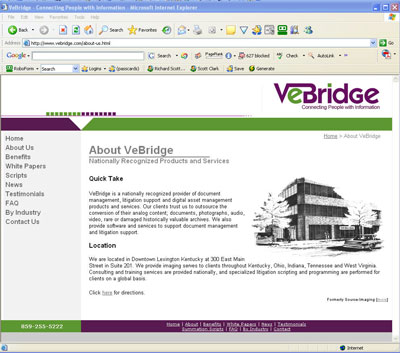 Reworking this site meant understanding what people are actually looking for when it comes to this highly specialized services.
Analysis of search engine patterns and review of how best to organize the sections by industry both played a major part in deciding on this design strategy.  A design that helps customers "relate" draws their attention – and the "what can they do for me" approach from an industry-specific navigator  takes over from there.
A script ordering system, animated metaphors and DHTML menus round out this new site.
Circa 2006 – if you would like to see the whole site, please contact me to post it for you.