A fabulous idea and a great set of people making it happen, this company provides time-saving and educational cooking sessions where customers assemble and cook their own meals, which are then saved for use during the coming week.  And it was developed in a seriously small budget.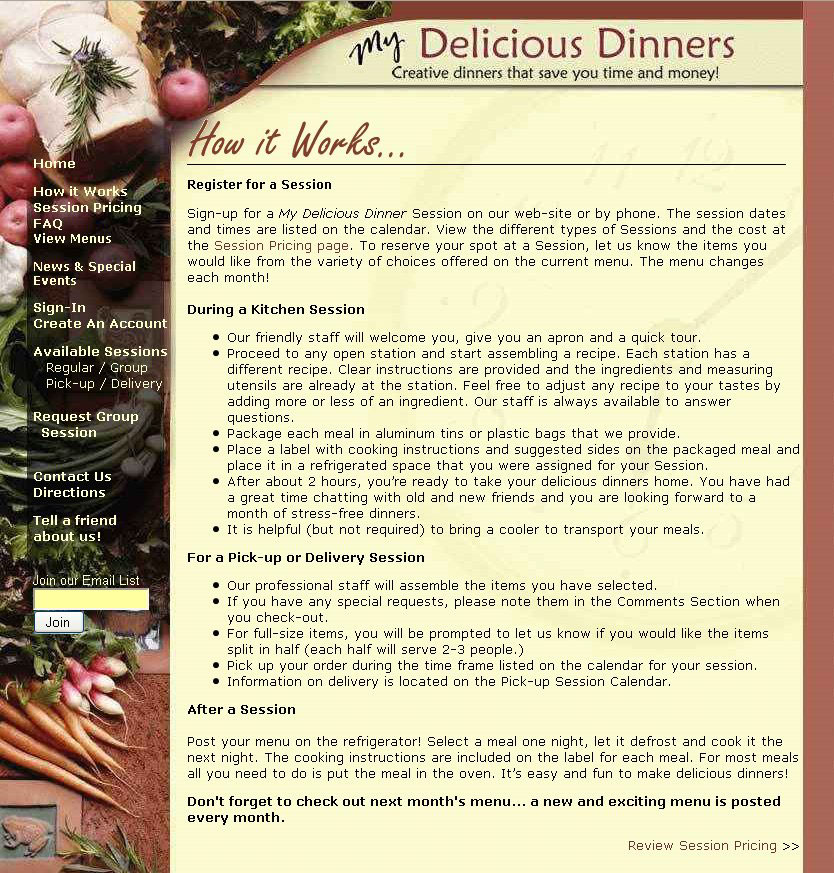 There were no off-the-shelf tools that would accomplish what was needed for this site, so I integrated a robust calendaring system with a simplified shopping cart and an email distribution system and list.
The calendar events and menus are simple for the client to update on a web-based tool, and menus are easily modified on-line.  A delicious design with consistent typography, color use and clean menus round it out.
After we provided design and help with the conceptual aspects of the business, MDD are utilizing in-house resources to continue evolution of the site.
Hungry yet?