Be Careful!!!!  There are so many out there that abuse this phrase that I hesitate to put it on my site.  A true social media "expert" is someone who knows how to use the tactics and tools of social networks to push forward a marketing goal.  That means that it's not enough to know how to game Digg or get Twitter followers.  You must know how to put marketing messages through that system – and result in gains for your company.
Social Media Marketing (SMM)
Social Media conversations are a rich source of quality traffic from ideal audiences.   By understanding how these audiences react to content and how to encourage sharing of that content, branding managers can leverage a low-friction word-of-mouth world.  SMM can become a self-feeding system where your thought leadership earns attention from mavens of industry, journalism and customers doing due diligence.
Google has become more social in the past few years, including many real time results and "latest results for…" listings in their search engine results page.  In addition, Google's "Social Circle" search results (currently appearing at the bottom of the SERP page,) offers a "trusted results" choice for users.  People in a social circle tend to trust recommendations from friends.
Google's Social Search feature pivots on the Google Profile, something you should completely develop for yourself.  In addition, making contacts over Gmail and Google Chat will help you to flesh out your social graph, giving Google more information about who it should share information with in Social Search results.   The addition of Google contacts is way harder than it should be, but it's still worth the time – especially with well-connected individuals in your field of work/study.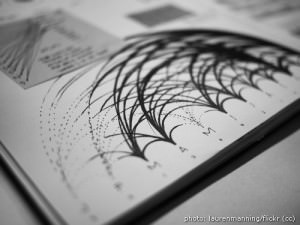 Is Social Media Marketing like SEO?
SMM is about starting conversations and lubricating their spread.  SEO is about the strategic insertion of content and links as well as technical adjustments so that search engines are more likely to see your site and rank it well.  Like any marketing activity, both are manipulative, but with SMM, there is much more human interaction and a stronger requirement for social dexterity.  SMM is very hard to "game."
Can Every Business Benefit from SMM?
No.  SMM requires a substantial commitment by persons in the business before it will be successful.  SMM efforts die very quickly without that support.  There is no fire-and-forget methods for doing SMM.
What Kind of Commitments Are Required?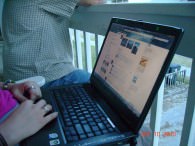 Content creation, community participation, community awareness, generosity and respect for the tribal nature of each social network are just a few examples.  A Business owner taking part in SMM must be involved in the community almost every day.  The good news is that there are many ways to simplify the task of monitoring and responding that make it less painful.
Learn more about Social Media Marketing:
laptop image used under (CC) image by waxxinpoetic75 on flickr.