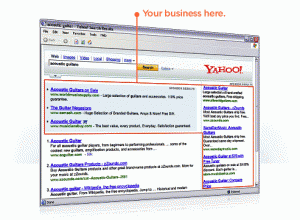 Yahoo! Search Marketing is one of the most mature pay per click systems on the web, and reaches 75% of the US online population.   It also has partner sites that include eBay, WebMD and hundreds of online newspapers.
Some quick facts about Yahoo:
47 million people use Yahoo! every day
2.4 billion searches are done each month on Yahoo!
Yahoo! Search Marketing offers:
Geotargeting of campaigns to specific geographic areas
Ad test rotations.
Excellent keyword research tools
Unique forecasting tools to help compute CPC settings.
Budget setup
Yahoo! Search Marketing can be an important part of a comprehensive online marketing program.
Scott Clark is a Yahoo! Search Marketing Ambassador