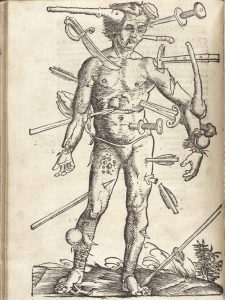 I love being an in-demand SEO consultant a great deal – but the advice I bring is often unwelcome, even if it is correct. Those impacted by the work required to execute solutions are rarely those will benefit from the improvements directly. It's just more work for existing, overworked employees. In light of their situation, they must push back against these demands, often up the org chart.
The resulting "compromises are actually what I call "dangerous work arounds (DWOs)" … a type of survival tool. Executives outside of the digital marketing realm can give the DWOs a false equivalency with the good advice and be too busy to dig deeper. Before long you have a sort of telephone-tag type dynamic where the good advice's merits are no longer understood or considered.
When the DWOs are "adopted" by leadership your client may have to start writing invisible checks to competitors in the form of opportunity costs. It's a quiet sort of decay, not a big boom These rarely appear on any spreadsheets but are just as real of a cost as buying an elephant for the lobby.
Experienced consultants know that one DWO "just this once" can impact performance for years and undermine future progress. In addition to the aforementioned opportunity cost of lower visibility vs advancing competition, it can lead to expensive, premature website redesigns (where the same problem often repeats itself) and a team where skills do not modernize.
Yet pushing back as an "outsider" against a DWO can be seen as "obstruction" against the pseudo-progress. In the here-and-now, the consultant's advice feels abstract – she/he are asking the stakeholders all around the organization to take a leap of faith. And there's no time for many to deep-dive into recommendations – we have a plane to catch… another meeting… a conference call.
The only winning option is to stand your ground by remaining aware of who has the information and insisting on opportunities to connect. How far has the advice eroded? Maybe an in-person chat for 5 minutes is all that's needed? Clarity, brevity and focus to keep the advice and the DWOs in perspective will pay great dividends for everyone.
.