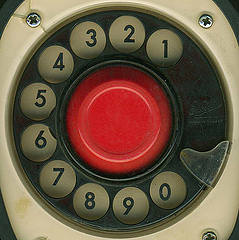 Google has told us about a new feature of  Mongoose Metrics, a provider of cheap toll free numbers for tracking and LivePerson for tracking live chat data,  that will send call or data to your Google Analytics report.
Mongoose provisions a number for you as usual and you then set up an empty web page that includes the Google Analytics tracking code, and Mongoose sends a ping / visit to that page to push the data into normal analytics so you can see it in reports.  These unique visits can be tied backwards to a given Adwords campaign, radio ad, or just about anything else.  Slick.
For the small number of businesses using live chat, you can hook things up in a sort of similar way.  This setup allows you to look back at what kind of value you're getting for your chat availability, chat initiation and such correlated with specific campaigns, demographics and so forth.  Very good for optimizing your limited chat resources and determing the value of a chat session.  I can think of quite a few places where this would be good data, but the volume will be tiny for most businesses, so statistics-driven decisions shouldn't be made based on it.
Perhaps this will help some of the businesses out there that are doing cross-the-board cuts to their marketing/ad budgets realize that things can be measured and that there is a smart way to spend your limited budgets.
This will probably result in the mainstream awareness of phone tracking's availability for many SMEs, which is a very positive thing.  It will possibly lead to more attention being pointed at the abysmal telephone sales performance of most SME phone-answerers.   For many businesses, a phone call is a critical first or second touch point in a consideration cycle, and needs plenty of management attention.
Phone photo by Cesar Bojorquez and used under a Creative Commons Attribution 2.0 Generic License