I have been looking at the Omakase links that Amazon Associates (Affiliate) program is putting on the left side of my blog entries (upd: have removed) and trying to figure out how they've decided what books to put on. Some of them are no-brainers. Others are a bit more clever…
Here's a snapshot of a link set they had up on my site with my best guess of how it got there.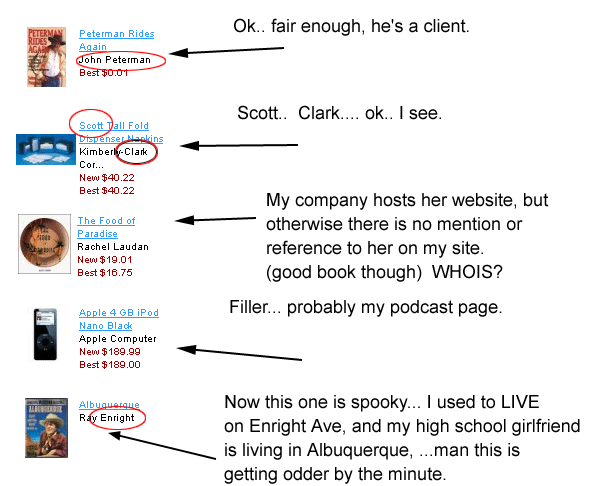 For me, these links didn't work well, but I'd like to hear how they worked out for others. Let me know!