So, Gap borked the new logo launch and now asking for spec submissions.  Designers world wide are raising eyebrows or facepalming.
Now's the time for them to turn this publicity to their advantage and make friends with the design community.  Doing a "spec work" design contest will backfire I think.
How about taking design submissions online, and giving $100 per submission to a charity in the designer's name?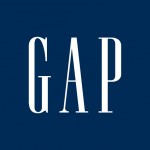 Then, give $100k to the winner and $25k to 10 runners up for the chosen logo.
Then,  hold a big get-together (such as at SXSW) where the top 100 or so submitters can mingle, connect, and advance their careers.  Do seminars on logos, branding, and crowdsourcing.  Have Gary Hustwit document the event – showing the design process and getting designers' ideas for where logo/branding design is going.
Gap becomes designer's friend = Great PR = win.