It appears that Facebook is now attempting to do duplicate detection on pages and merge them via a redirect.
Clicking on this "The Galt House" link takes me to the page, after a redirect: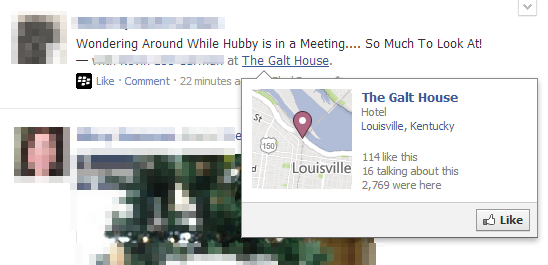 I cannot find the page "The Galt House" so it appears that Facebook has removed or merged it into this new one.  Was this page owner initiated or automatic?