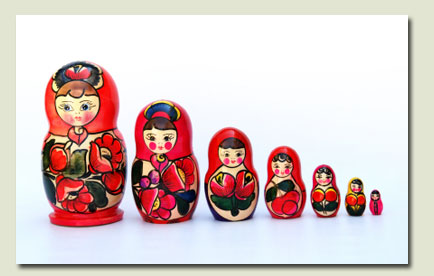 During 2007, my firm received hundreds of inquiries for services. The vast majority, perhaps 80% were in the "just make me a website like this one" camp. Many were carrying a previous designers' handiwork with them in complete wonderment of how such a large investment could fail to produce results. As an design-by-testing developer, this pattern was highly discouraging.
The confusion among businesses about what is required to develop a web business is widespread.
"We just want to find someone to put up a site like our competitors' " was a very common request that, to me, is a horrible way to approach the problem. I think it is often a panic reaction to the competitor's first-mover advantage or to a drop in ones site performance. It is too easy to assume that a snazzy site is also meeting the needs of the customers and reaching full potential. Intuition has its place, but you could be very, very wrong. Even experts get this wrong much of the time. I have evaluated the analytics data from some hot-shot designs and found exit rates over 80% and time-on-site under one minute for most visitors.
Unless you intimately know the market, which most web designers do not, designing "from the hip" is an irresponsible way to spend clients' money. Every web developer worth their salt should be doing rudimentary testing of a business' feasibility before heading down a given design path if one could even begin to achieve high conversion rates.
You can, to some extent, predict customers' movements if you observe through testing and extrapolate the results into the larger design. Observation requires a laboratory, even if it takes the form of analytics on a screen. Lightweight page development with good experimental design can serve that role. While the sample sizes are often too small to achieve "true" statistical validity, even pseudo experiments with repeatable results can help you get into the right quadrant.
Why is it that small to medium businesses have not embraced the value of experimentation in web design and marketing? What has caused companies to embrace the myth of the superstar web designer or the fire and forget web marketing program?
Testing the idea's potential before spending huge amounts of effort on web development or SEO is critically important, yet rarely done. I received at least 20 requests in 2007 for people wanting to do gift basket websites and at least 20 wanting to sell personalized products (as resellers of the same corporate gifts catalog!) None of these entrepreneurs had even considered the landscape in which they wanted to be painted was full of others doing exactly the same thing and the over-crowded search results pages served as direct evidence.
I am giving much thought to how we might do a better job packaging this story for future clients. I encouarge your ideas in the comments.
Related: conversion rates for some online retailers.