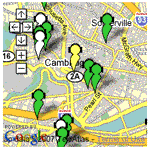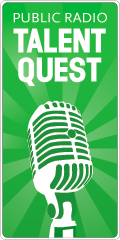 The Public Radio Talent Quest, a search for the Next Great Host. Itâ??s open to all comers; it has cash awards, more than $70,000 courtesy of the Corporation for Public Broadcasting; and offers the chance, if you have what it takes, to be a public radio star.  Also, learn about it on Youtube."To enter the first round of the Talent Quest, which starts on Monday April 16th, 2007, upload two minutes or less of audio that reflects your personality and uses your voice. Thatâ??s it. We want to hear who you are. Show the judges and the public the elements of your personality that make people look forward to spending time with you. Itâ??s what weâ??re calling â??hostiness," and it includes people who are:Engaging, smart, curious, surprising, honest, intriguing, have sense of humor, clever, authentic, human, real, trustworthy, knowledgeable, maybe even someone you'd have dinner with.
In short â?? itâ??s a lot like dating. You gotta make a great first impression to get past Round 1.
We donâ??t want to say much more than that because we want to hear where youâ??re going to take this. We will suggest that you focus on you and your own voice when you enter. Weâ??re looking for great hosts more than someone with classy audio editing chops."
I'd do it if I weren't so busy lame as a radio star.
Good luck!