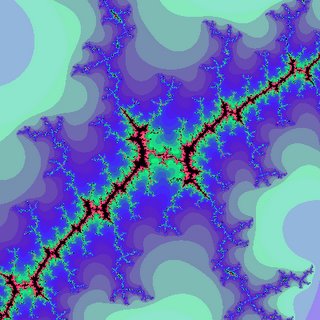 I've encountered quite a number of potential website development clients this week who've sent emails to me that cover 10-12 topics per message in a frantic, nearly desperate fact finding activity. I usually have no idea how to answer their questions.
Stop. Slow down. Breathe.
Categorize your website marketing ideas and thoughts before you call anyone. VERY few web designers have a strategic marketing experience or business development knowledge, so don't let them organize this for you! It's your job.
If you think you have a great website idea, it's worth the time to organize your thoughts. Learn how Google works (yes, the "Advanced Search" button is actually very good) and use it to seek out your competition. Search as a customer would. What are you finding? If it's not a good idea, it's not a good idea. I'm sorry, but a website won't make it better. If it is a good idea, who did it already? How is it different than what you want to do?
Once you feel that you have something, write down your goal events. What are the required steps, goals, entry pages, exist pages, and answers you will need to count a visitor as a customer? If you're selling products – what are the items that are least competitive, most profitable, and how do you intend to stand out from the mix?
A goal path might be…
Search for "widget"
Click on my site
Click on widget details
Click on buy widget
Click on Check Out
Enter Payment Info
Enter Shipping Info
Thanks for your order <- goal page!
So… what are the chances, then of getting customers through all of those steps? Are you making any money on this order? After your TIME, materials, and the item's cost, are you walking away with enough profit? Can you do it long term? What is the value of a customer? What is the average profit on a sale? How will you deal with vendor headaches? Returns? Credit Card fraud?
Lastly… to succeed on a website, you have to be very comfortable with computers, email, Google, buying online, searching, and such. I am sorry if this is hard, but it is a prerequisite. If you hate computers, a website is not for you, unless you have a full time staff member who can own the site. I read a competitors' site the other day that said "Not very computer literate? No problem!" C'mon.
So many brilliant ideas cross my desk. I always wish I could get involved with them all! Feasibility studies are one of my favorite services because I get close to the idea, and learn so much along the way. I hope there are more of these in 2006!