Another area where Google wedges itself into a high-payout, comparison industry is the Credit Card Comparison world, as shown by this sequence of images taken live in the USA . Last year, Google began comparison ads for mortgages and now, after a UK trial, has moved into credit cards.
Query "Credit Cards": A comparison ad is shown above the pay per click ads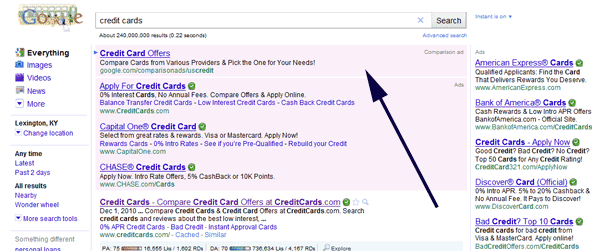 You are presented with a comparison page: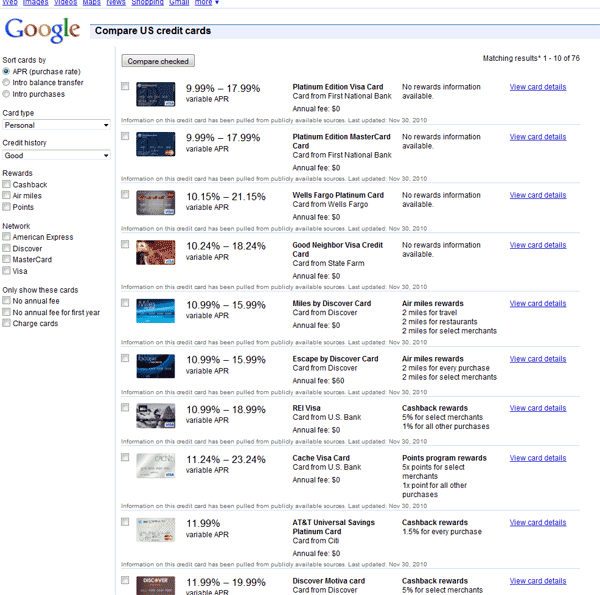 Selecting a card displays card details… clicking on application form takes you usually directly to the bank.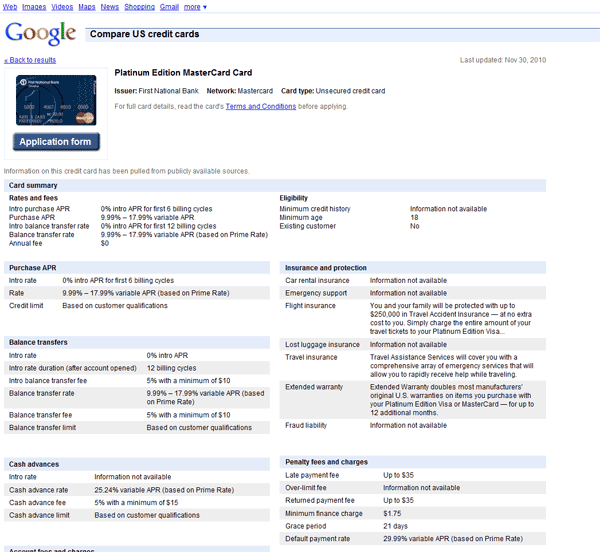 This decimates much of the paid search traffic that credit card comparison companies depend on, such as creditcards.com and comparecards.com. This marks another move by Google to infiltrate / compete in any industry where consumers conduct searches and comparisons online.
Currently the comparison ad looks like a slightly mis-aligned adwords premium ad, and will probably scrub 25-30% off the click-through rates of the top ad. Organic rank for credit card comparison pages just became more critical than ever, making strongly ranked domain acquisitions such as creditcardguide.com last year make more sense than ever.