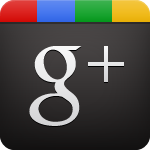 (New! Google has fast-tracked this fix….and it is now available!!)
I wanted to put up a quick post to express my disappointment that Google has not made even the most basic administrative feature for the real world available in its launch of Google+ Pages.  This is a continuation of its previous omission from allowing multiple owners for Google Place pages.  It's simply out of touch with reality.   Google needs to go out and talk with people who are managing pages who are not just single person companies and discuss what their practical problems are.  Until then, we'll stumble around and come up with pseudo-users and all that bullshit we are forced to do.
The frustration has been brewing on the help forums:
Seriously Google. You promote Google Places as a business tool, but then give access to it like it's a personal tool.

It's time to allow the verified owner the ability to add an admin to a Google Place. The original person that claims a place initially is verified as the owner may not necessarily be the appropriate person to maintain a listing. CEO's tend to delegate tasks.

I do not understand why Google would not have this feature.  For us like others have stated you can't pass it back to the business or if a person within the company is fired or leaves then they don't have access to change over to another administrator.
LinkedIn started out with multiple admins too loosely defined – all you needed was the same email top level domain and you could tweak pages.  Then they gave the option to define a finite list (thank good ness) to prevent confusion and possible vandalism.  This worked much better.  Now it's straightforward to define 4-5 people who can tweak your pages.  The only downside to that is that you must have the user in your LinkedIn network before you can add them as an admin – a requirement I don't really understand.  They should just allow admins to be made from any follower of the company like facebook does.
Facebook multi-admin couldn't be simpler, and probably stems from their experience

 with groups.  You simple list the fans of the group and click "Make Admin" as many times as you'd like.
Google's omission is inexplicable to me.
Postscript:  One of my friends at Google sent me the following link.   https://plus.google.com/102648148748642147788/posts/8a64q4at5xs … which gives hope that this won't be long in coming.  It also gives me confidence to go ahead and help out my clients with Page Creation.
Postscript #2:  Multiple administrators for brand pages coming in Q1 2012  … Sigh….This was from Tae E. Kim's presentation from CrushIQ.
Postscript #3:  According to Kristoffer Sorensen at Google, this is on fast track for December 2011.
Postscript #4: Available now!