Last Summer, Feedburner began counting Friendfeed stats in their statistics, and the follower count for many Feedburner users shot up as suddenly as their Twitter followers and other Friendfeed "subscribers" began to count.  According to chicklets across the web, thousands of instant Social Media rockstars were born.  Or so it seemed.  But this is truly misleading.  Lately, the Feedburner counts have been fluctuating widely as Friendfeed stats come and go, like has happened before.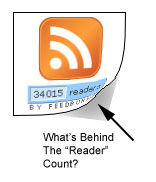 To accumulate FriendFeed subscribers, and therefore your Feedburner count, you simply need to boost your following… which can be Astroturfed with little effort.   Even though the audience-size-as-influence-factor has been debunked (google doc), services have cropped up to help you build that "audience"…."I CAN GET U 10,000 FOLLOWERS FOR $150" type ads are all over networks such as MySpace and Google's ad network.  Retweet bots can also increase the appearance of influence even further (without actually increasing it, like you would if you followed these tips.  Even if you don't "buy" followers, there are plenty of "select-all" tools on the web that use the Twitter API to follow large groups of people (and bots) with very few mouse clicks, and most users don't know how to spot a fake follower count. Just friendfeed everyone who follows you on Twitter and voila… Friendfeed numbers galore… without anyone ever looking at your blog.
For example this ad was on the first page of Google (misspellings left in.)
TweetterStar offers you the opporunity to buy targeted Twitter followers delivered straight to your Twitter account.   Are you ready to take your Tweets to the next level? Visit our services page and choose to buy 1000, 2000, 5000 or 10000 Twitter followers!
I am not trying to say that all Feedburner/Friendfeed users have set out to deceive… and many with high follower counts have earned such through old-fashioned sweat equity.  The problem is that the chicklets do not differentiate.  If you've busted your ass to create great content and gain those 80k readers, it sucks to see someone fake an 80k chicklet with a thousand bucks of bot buys.
Misplaced Confidence
So when hurried conference organizers or blog readers glance at the blog of individuals using the feedburner/friendfeed combination, they may mistakenly assume the person has great influence.  Without being experts in the tools needed to truly measure engagement at hand, they take it on faith – possibly lavishing praise, speaking engagements or blogroll positions that are not deserved.  Some of these individuals may "rise to the occasion" – making the mistake into an accidental discovery of a latent superstar.  But I would guess that most of the time, the mistaken judgment comes back to haunt someone.  Others agree:
In my opinion this is an incredibly bad move from FeedBurner. It is incredibly easy to get people to subscribe to an RSS feed through FriendFeed. Just like Twitter, many people follow anyone who follows them. This means that the feedburner count can be very easily manipulated to show a higher count than it actually has.  –  Kevin Muldoon @ http://www.blogthemesclub.com

If I tweet every article, I don't think it would be accurate to say all twitter followers are subscribers. If I submitted every blog post to reddit, that doesn't mean I could say all reddit users are blog subscribers. Twitter and reddit don't show the same level of intent as an RSS subscription… and neither does friendfeed, really – Denton Gentry

Google:  Step up and get rid of this problem.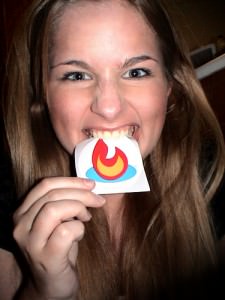 To me, it's Google's responsibility to intervene.  The company that expresses algorithmic prowess on so many complex patterns should have no trouble in doing so with blog engagement.  The raw numbers displayed in feedburner chicklets are no more reliable than the 1990s hit counters which allowed unscrupulous webmasters to "start off" with high numbers in order to mislead the readers that a site was popular.  Perhaps we need a pagerank for Twitter/Friendfeed followers.
For Google to stand back and allow Feedburner to display this bogus data, with it's brand name "Feedburner" attached, and will back to bite the company in the long run.  There are no checks and balances to this system.  To attach a number to the word "readers" in their own code (the chicklet) is to endorse potentially bogus and misleading  information.
The Real Way To Measure Engagement
So how do you truly measure engagement of your blog?  One good first step is to turn off the Feedburner/Friendfeed connection, and use Feedburner's decent "reach" stats… also you can:
Trackbacks / Pingbacks – how many linked to your post from their own post.  Not just any link, but links from other high quality blogs.
PostRank – this ranks your blog from 1 to 10 based on various engagement scores, creating, critiquing, chatting, collecting and clicking.  It is one of the most interesting blog engagement measures and Google would do well to buy/duplicate the function – tying the outcome to the feedburner chicklet.
Reader Satisfaction with your content – measured by tracking the unique visitor trends from Google and seeking an increase over time.   Also important are unique visitors, return visitors, page views and RSS subscribers.  This information is rarely made public, but Google claims that their search ranking ranking algorithm takes these things into account.
Exit Rates – how fast are people exiting from your posts?  How many exit versus how many read?  This is never public, but again, Google claims it is an influence in rank.
Comments – If your blog is set up for comments, the number of comments per post is a great measure of how much people engaged.  I consider this a high quality indicator of engagement, especially if the comments are thoughtful.  Take for example, the extensive commenting that occurs in my mother-in-law Rachel Laudan's blog.  This blog has clearly engaged the public – and I need no other tools – just a glance at the comments tells the tale.
Retweets from actual people – if your blog is retweeted a lot on Twitter, it's a good sign.  This is a tenuous engagement measure at best – there are many "retweet bots" on Twitter, and there are plenty of people who retweet things without reading htem.
Facebook Shares – how many shared your post on Facebook – and how many commented on the shared item?  Likes are good, but comments and shares are golden.
I hope that Google will start taking the Feedburner analytics seriously soon – and start by nixing Friendfeed from the count.   Until then, use other methods to measure your reach and influence.
photo by Lisa Brewster used under CC license