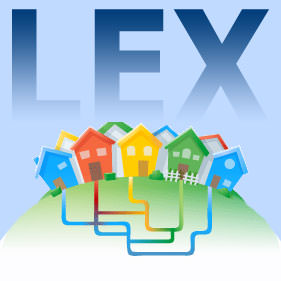 Lexingtonians, I encourage you to become a fan of our page and to nominate Lexington for this (though I'm not sure if our city is too large.)   Still, if we can get Google to think about Kentucky, we'll all win too.
"Google is planning to build, and test ultra-high speed broadband networks in a small number of trial locations across the country. We'll deliver Internet speeds more than 100 times faster than what most Americans have access to today with 1 gigabit per second, fiber-to-the-home connections. We'll offer service at a competitive price to at least 50,000, and potentially up to 500,000 people."
We hope Google brings their broadband to Lexington, but too bad Lexington didn't get as creative (and as much attention) as Topeka did.