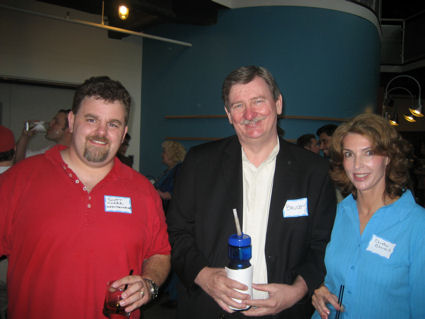 I will be heading out to SMX Social Media and SMX Advanced this year, and would love to catch up. I will not be liveblogging, rather will be hoping to gather ideas from those of you in the business.
I will not be waring my hat. But come shake my hand – meeting folks is the best part of the event.
If you're going, fire over a Tweet [scottclark] or comment and be sure to say hi at the show.
Photo (me, Bruce and Cristine) from last year's shows.