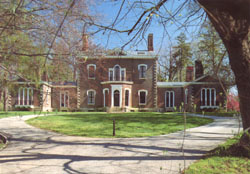 I live two blocks from the Henry Clay estate and walk there when I take breaks. On the path, there is a plaque which indicates that Henry Clay loved the house and paths because they allowed "considered contemplation" of heavy issues facing him. Henry Clay would return to Lexington to think, and then travel back to Washington to serve as Speaker of the House and a wide spectrum of other roles. It's cool to walk the same paths he did.
Working in a city like New York or San Francisco (yes, I have) imposes restrictions, but opens many opportunities. The creative class (yes, Henry Clay fits the bill) often look to find the best of both worlds by living "near" the city and telecommuting part-time. This is the ideal arrangement if you ask me. But it appears that, despite legislation introductions to prevent it, New York continues to this through a nasty double-taxing system through its state tax code and it has people up-in-arms.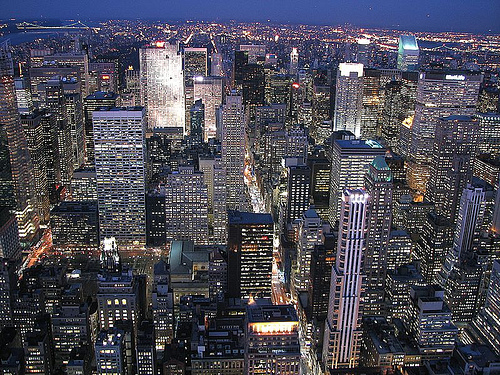 From the New York Times article:
"New York's "convenience of the employer" rule taxes nonresidents as if they came to the office every day, even if they worked at home part of the week, unless they can prove their employer required them to telecommute. Yet they must also pay income tax in their home states for work they did there.

New York is the only state that aggressively enforces its tax code this way; most states use a "physical presence" test that lets workers pay taxes in proportion to the amount of time spent working in each state."
Senators Christopher J. Dodd and Joseph I. Lieberman of Connecticut were sponsors of the Telecommuter Tax Fairness Act, which would ban any state from double-taxing nonresident telecommuters. Now, apparently, the bill is stuck in committee and a vote does not appear to be forthcoming.
Cali Williams Yost recently posted on FastCompany's expert blogs area "Work/Life: NYC Versus Kentucky—One Resists Flexibility, the Other Embraces It. Who Wins?" which compared the approaches between New York and Kentucky – places most would find more different than night and day. It would seem that New York would use telework as an opportunity to reduce congestion and boost their economy. According to the Partnership for New York City, excess congestion shaves up to $4 billion a year off the region's economy, preventing 52,000 jobs from being created. But with office real estate sitting empty, there is significant pressure to bring people to the city and fill those leases.
Contrast New York's active resistance with that of the State of Kentucky. Not only is Kentucky embracing flexibility and innovation but sees it as a key lever for future growth and development. Business and community leaders from across the state, and within cities such as Lexington, are working with the Institute for Workplace Innovation at the University of Kentucky and its director, Dr. Jennifer Swanberg, as well as the University's President, Lee T. Todd, Jr. to achieve their collective vision.

According to President Todd, "I envision Kentucky as a state of choice, a place where employers want to locate and employees want to work…Becoming a leader in workplace innovation is imperative for the growth and development of our economy." (To read more about Kentucky's initiative and what Kentucky employers are already doing download the Institute for Workplace Innovation's "Making Workplaces Work—Employer Best Practices in Kentucky, 2007" publication.)
I am not a scholar of Henry Clay or his work, but I have a strong feeling he'd have a word or two to say about double taxing those wanting to work in quiet places. It's silly to fight the changes that are happening in the workplace, or to discourage work/life balance among top talent. I hope that Senator Dodd and Lieberman's bill makes progress. And I hope that more people spend time looking at Kentucky's environment for clear thinking and good work.