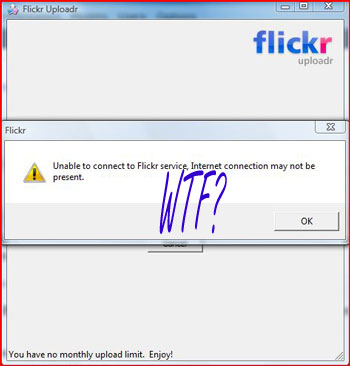 Just a short post to voice my disatisfaction with Flickr Uploadr. The tool is infuriating. It never, ever works the first time. Despite the fact I'm a Flickr Pro paying customer, it's almost impossible for me to get images onto the service.
If it fails, you must again enter all of your tags and descriptions before you try again. Agggrrr!!!!
Picasa on the other hand uploads pictures to Picasaweb flawlessly every time. Same computer, same images, same everything.
What's the bloody difference?