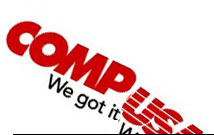 Well, in February of this year, I posted that Lexington's CompUSA had avoided the chopping blog as the company closed half of its stores.
Well, the other shoe is falling, and CompUSA will be putting all of its stores in Liquidation.
To everyone at CompUSA Lexington, I am really sorry about this and hope you all find new gigs quickly.