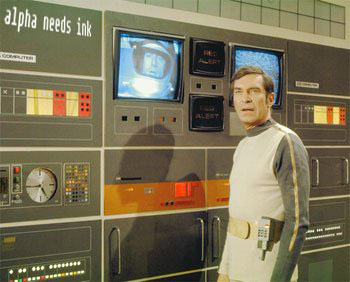 Lexmark finally went public about their new wireless inkjets. What a huge difference (see inset) The designs hit a "cool" nerve with me – like an iPod or a G4 Macintosh. In fact, I see a big influence from Frog Design's work and the Lexmark stuff.From the first time I saw one, they've reminded me of the glossy white, almost acrylic decor that was always seen around in 2001 or "Space 1999" … rounded edge, mysterious, with almost no buttons. It will be the coolest looking thing on your desk (it has one button, and one light. You'll have to brush up on your "Lexmark Morse Code.")
They are very sticker-friendly. You can put post-it notes ("Buy Ink") or your favorite Nine Inch Nails bumper sticker and they'll stay put. They should have made the big acrylic-like panels "glow" slightly. Now that would have been wild. The "brushed metal surrounds" are straight out of a Kubric film. I love it.
Thank GOD that modern design seems to be coming back. Less organic, swoopy crap. I've always liked the edgy stuff – brushed aluminum. Tube amps. Tinted glass over glowing Segmented LED Digits. And I love Nixie Clocks. I dig how the photo on the right has a big brushed analog clock on the panel. Wow, so 70s.
Pictures of new Lexmark Printer
Â


Compare to old, swoopy design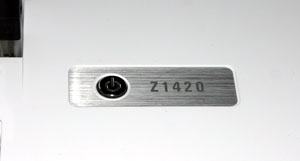 Brushed metal surrounds – so Hal 9000


tight radius corners are all the rage in design these days.  They started with the monolith in 2001: A Space Odyssey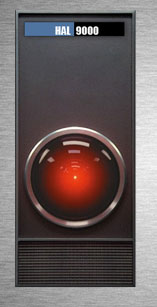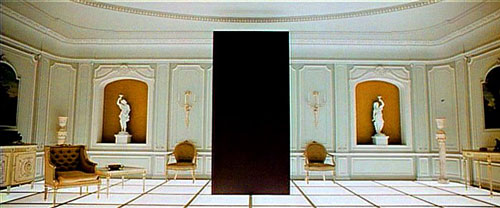 Okay… yes, I'm a frustrated industrial designer… so that's the end.