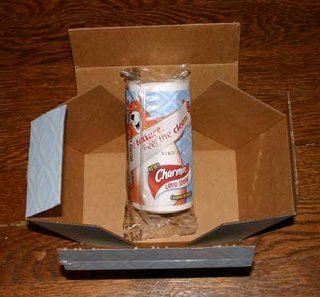 What would be the worst day in the year to send a toilet tissue campaign? I mean, when would you NOT send 100,000 rolls of free toilet tissue to the doorsteps of homes nationwide for rotton little ones to wrap 'round trees.
But I kids you not. Today, October 31st, in the mail comes a Charmin Ultra sampler. ULTRA STRONG, Procter and Gamble say. So I guess it'll be harder to clean off of the trees and cars.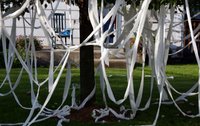 The Moral of this story? Well, let's skip the PR lesson and just don't be a dirty butthole this holiday. Have a safe and happy Halloween.