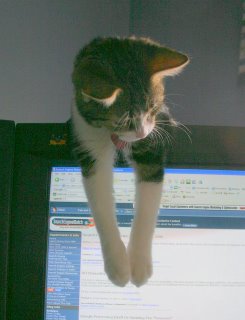 My office mate Chester tries to cover the screen every time I visit Search Engine Watch… what is up with that?
What is he hiding?
Is he a spy for my SEO / SEM competition?
Does he want me to miss all of the great tips that cross the SEW blog every day?
Is he trying to tell me that I should get back to work!
Well, I guess I better.