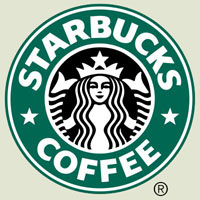 AT&T Announced today that over 12 Million AT&T and Starbucks customers will get free Wifi at over 7000 locations across the USA.
Beginning this spring, Starbucks Card holders can enjoy up to two hours of free Wi-Fi service per day at Starbucks locations offering Wi-Fi access, while more than 12 million qualifying AT&T broadband and AT&T U-verseSM Internet customers will have unlimited free access to the Wi-Fi service. In addition, more than 5 million of AT&T's remote access services business customers will be able to access Wi-Fi service at Starbucks locations. AT&T will soon extend the benefits of Wi-Fi at Starbucks to its wireless customers.
"This is what our customers have been waiting for — free Starbucks-quality Wi-Fi," said Chris Bruzzo, chief technology officer, Starbucks Coffee Company. "Through our new partnership with AT&T, we also welcome their millions of current customers who can now come in and enjoy free Wi-Fi as part of their daily Starbucks Experience."
In addition to the free Wi-Fi access for qualifying AT&T customers and any Starbucks Card holder, customers will be able to purchase tiered access to the AT&T Wi-Fi network at Starbucks at attractive price points. For a two-hour period, customers will pay just $3.99 per session. Monthly membership will also be available for $19.99 per month, and will include access to any of AT&T's 70,000 hot spots in 89 countries around the world.
I think I'll be carrying one of those cards in my wallet for the times when I end up in there.
Lexington KY Wi-Fi Seekers should note that Common Grounds has always offered free wifi, and has more room than most Lexington Starbucks dining areas. And between 7 and 8 AM you get a free muffin. I recommend the Cafe Italiano with Caramel.