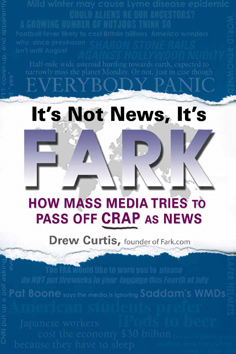 I wrote a simple bot to micro-syndicate Fark stories.
Just follow "farktweet" to get them in Twitter.
Improvements later if there's interest:
Improved condensing of content.
Totally SFW version.
Category-by-category tweets.
Farktweet links may link to adult content depending on the story you click on.  This is a part of Fark, not the tweetbot.